Alconbury Driving Centre Blog
8 Apr 2012 | No Comments | posted by admin | in Blog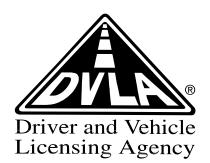 Please download the attached guide from the DVLA which shows the 10 security features of the new UK driving licence.
5 Apr 2012 | No Comments | posted by admin | in Blog
Alconbury Driving Centre offers training for young drivers even before they have secured their driving license.
ITV Anglia Tonight visited the centre to report on this service and you can see their report here with the transcript below.
Female presenter: '…driving skills before they've even passed their test'
Male presenter: 'Instructors are using a 'skid-car' to simulate dangerous situations. Our reporter Mathew Hudson has had a go.'
Mathew Hudson (narration): 'It looks like fun, and it is, but it might also help keep you alive. And here's a stark fact for you; drivers ages 17 to 25 are four times more likely to lose control of the wheel than anyone else. Driving lessons teach the basics, but not how to drive in dangerous conditions. This new scheme provides teenagers with some of the skills you need before they ever drive on a road.'
Terry Turner: 'We run programmes for 16 year old, non-licence holders, and from the moment they come here and we start teaching them advanced driving methods. So that we know that when they're actually on the road they should be better than average drivers. It's a tremendous opportunity for them.'
Matthew Hudson (narration): 'The disused runway at the former RAF Alconbury, near Huntingdon makes an ideal skid pan. The special skid-car is mounted on a hydraulic frame. The instructor can lift the weight of the car off the tyres, replicating wet or icy conditions. Even at low speed the effect is stunning.'
Matthew Hudson: 'Of course the beauty of this scheme is it's able to simulate a number of different driving conditions for drivers, without actually having to wait for the rain or the snow to come down. And until you've had a go here you really don't realise just what difference a certain amount of ice on the road can make. You don't realise it, perhaps, until it's too late.'
Matthew Hudson (narration): 'The charity behind the scheme subsidises classes for schools by hosting corporate events. Because it's on the airfield, even 15 and 16 year olds can have a go; invaluable experience for when they start driving for real.'
Ben Hobbs: 'We all know already how to drive properly, and so we should be able to get through our driving test a lot easier and quicker.'
Matthew Hudson (narration): 'Young irresponsible drivers can kill other people as well as themselves. Amy Gonzales was killed by a drunk 21 year old racing through St Neots on Christmas morning 2004. Her parents are helping to promote the initiative.'
Kevin Gonzales: 'We've seen first-hand the carnage and pain & suffering that can be caused by driving a car in the wrong way. And any initiative like this, anyway we can get the message across we're delighted to be involved with.'
Matthew Hudson (narration): 'Teaching teenagers how to deal with a sudden skid could save their life. Better to go out of control here, than on a busy motorway. Matthew Hudson, Anglia News, at Alconbury, near Huntingdon.'
5 Apr 2012 | No Comments | posted by admin | in Blog
The Alconbury Driving Centre (ADC) not only provides high quality driver training, but also valued services to Corporates to help them formulate their company policies pertaining to driving at work. These services include Duty of Care Advice & Policy Writing, Driver Assessments, Safe and Fuel Efficient Driver Training and Minibus Driver Training.
ADC's experts advise companies on their duty of care regarding company drivers. They help the officials in formulating an 'occupational road risk policy', that speaks about rules and guidelines related to driving at work, and safety measures to be taken in order to minimize the likelihood of accidents. The policy also enlists the responsibilities of the managers and drivers both. It mentions in detail what measures a manager must take to ensure drivers are well-trained and equipped to drive company vehicles, and how drivers must follow rules and drive carefully.
The Managers, Directors and Staff, all need to make sure that the vehicles being used in the company are running well, insured and maintained appropriately, and that the drivers are well-trained and competent, have a valid driving license, and are medically fit to drive. ADC has compiled and developed a very elaborate 'Driving At Work Questionnaire' that is very helpful for corporates to assess occupational road risk and serves as a health & safety checklist tool for managers.
The centre also provides Van Driver Training and Assessments for companies to ensure that their drivers are efficient, well-trained and know the current health & safety legislation. Safe and Fuel Efficient Driving (SAFED) is a one day training programme, suitable and relevant to companies. The training covers occupational road risk, vehicle loading, defensive driving, speed limits, etc.
For consultation and more information on various trainings and assessments, contact ADC
Testimonials:

Thank you for one of the best days of our lives. -Roger & Molly Fixter, Blind Drivers

Thank you for the opportunity to get some driving experience before my 17th birthday. -Max Grindley, Programme 16 Participant

The driving refresher course for officers was extremely useful and which has changed a number of aspects of my driving technique and habits, and helped me avoid an accident the day after! -Andy Tucker, Cambridgeshire Fire & Rescue Service

I am writing to say thank you on behalf of our team who thoroughly enjoyed their day with you. -Janice Martin, BP Oil International Ltd.

The highlight of our week! -Attendees at The Burned Children's Camp.

Recent Posts

Tag Cloud