Corporate Driver CPC Courses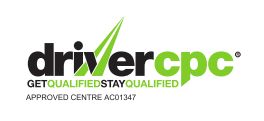 Driver CPC is for LGV and PCV drivers who drive professionally throughout the UK.
PCV
1) 5 Steps to Safety Emergency evacuation from a bus, is a 7 hour course. It is an extremely interesting and valuable course which includes;
* Recognising the common causes of vehicle fires
* Reduce the risk of fires starting
* Safely evacuating a smoke filled PCV
2) Disability Awareness
This is a 7 hour course and will provide the driver with the skills to;
* Meet legal and contractual responsibilities
* Adopt good practice to reduce risks
* Safely use in-vehicle equipment for transporting disabled people
* Understanding your passenger needs
We have up to 12 places available per course, so if you are interested give us a ring for a quote or 'contact us' at the bottom of this page.
LGV
We have several courses available including Defensive Driving, Rules of the Road and the Highway Code, WTD and Digital / Analog Tachograhs, First Aid, Accident Handling etc.,
We have modules of both 3.5 and 7 hours available. Therefore you can choose / mix and match your modules depending upon your requirements.
We can have up to 20 people on these courses, please ring for a quote or 'contact us' at the bottom of this page
Certificates are issued upon completion of the courses and the details are uploaded to the JAUPT Driver Records Database within 5 working days.
Courses can be run, if required, in your area; however the cost of travel and accommodation may be extra. For more information and costs, please contact us.