Corporate SAFED Van Driver Training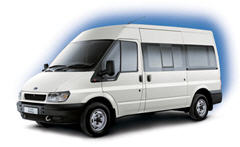 Van Driver Training is essential for businesses to ensure that their drivers are safe, efficient and up to date with current Health & Safety legislation.
Van Driver Assessments
Our 'Van Driver Assessments' can be used for interview purposes or to target training where it is needed, for the highest risk drivers in your fleet.
Van Driver Training
Training your van drivers will reduce occupational road risk, reduce incidents and collisions, improve fuel efficiency, reduce stress, wear and tear maintenance and servicing costs, improve corporate image and save you money on insurance.
SAFED for Vans
The Department for Transport SAFED scheme is designed to ensure Safe And Fuel Efficient Driving from all of your van drivers. There are many financial benefits available for businesses who want their drivers to undertake this well proven one day theory and practical course.
Topics covered are:
Occupational road risk
Vehicle loading
Eco driving
Defensive driving
ABS braking / Vehicle stability systems
Speed limits
Seatbelts
Reversing
Vehicle safety checks
Eyesight
Driving licences
Highway code
Some of our clients have seen up to a 16% reduction in fuel consumption, also accident rates have been greatly reduced after training.
Please see the experience of the Luminus Group with their SAFED training
If you would like to know more or book a course please contact the Alconbury Driving Centre