Individual Young Driver Training; Programme 16
So you want to drive a car now?
Well you've come to the right place — 'programme 16' is just for you…
Brilliant fun!
You will actually be DRIVING straight away!
If you get really good, you could drive at 70mph in a safe controlled environment down our runway!!!
If you are the parent of a 16 year old who wants to drive as soon as possible, you know how dangerous the roads are for novice drivers, and you are worried? Find out more about our Programme 16 here: 

Programme 16 notes to parents
Our Programme 16 is designed to give youngsters who are too young to hold a driving licence the opportunity to get a head start behind the wheel. We endeavour to teach them skills that will make them better, safer drivers when they get out onto the road.
YOUNG DRIVER EXPERIENCES – COURSES & TRAINING SESSIONS NOW AVAILABLE FOR 14 YEAR OLDS!
This training is available for individuals or small groups. -
BIRTHDAY GROUP BOOKINGS AVAILABLE
MAKES A GREAT BIRTHDAY GIFT 
GIFT VOUCHERS AVAILABLE FOR CHRISTMAS & BIRTHDAYS
All our instructors have dual controlled vehicles, are DVSA approved, DBS or CRB checked and will often continue as your instructor once you are 17 years old. The unique setting of Alconbury Airfield, just off the A1/A14 in Cambridgeshire, enables driver education to be carried out in safety on the centre's own driving areas.
Our private driving circuit is set up to offer a true to life experience where not only do you encounter  roundabouts, but also the opportunity for junctions, pedestrian crossings, parking manoeuvres and much more. The centre boasts a mile long, six lane mock motorway which gives novice drivers the opportunity to learn advanced and defensive driving skills that could save lives.
Read more about 'Programme 16′
It is great fun but you'd better be serious about wanting to drive — no timewasters here!
The cost of this unrivaled training is only… £149 including VAT, for three hours (you must have the consent of a parent or guardian).
Follow this link to download a Alconbury Driving Centre Programme 16 application form 2017

If you would like to make a booking, please download the application form above and return it to us by post or email.
Address and payment details can be found on the form.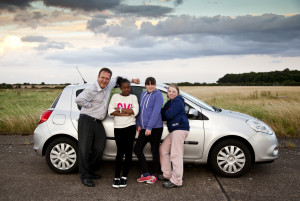 Programme 16 sessions (young driver experience) can be taken on weekends, or week days. The training is all in car one to one and lasts for 3 hours, but we normally recommend doing it in two x one and a half hour sessions unless you live a long distance away.
The programme can be repeated as many times as you wish, as we can develop a young driver's skills, and experience well beyond the basics.
We have noticed a trend that young people who have completed our programme 16 course generally go onto pass their actual driving test more easily, with fewer driving faults and with less lessons required than other students.
We can usually fit sessions in with 1 or 2 weeks' notice.
Parents or guardians are welcome to stop and watch on the day. We can issue a certificate of achievement at the end of the course if requested.
We have several instructors in our team and often do sessions for a group of friends or family at the same time.
ITV Anglia Tonight visited the driving centre, follow this link to see their report on young driver skid training.
This is the application form to book skidcar training: Skidcar application form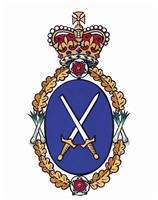 The Alconbury Driving Centre and the Young Driver Training Scheme have received support from The High Sheriff's Award Scheme.